No travel itinerary in Spain or Europe can be complete without including a visit to Barcelona, one of the most beautiful and culturally rich cities in the world. Its eclectic mix of the ultra modern, old world and art nouveau styles makes it one of the most diverse and interesting cities in Europe with something for everyone, whether it's art, sport, architecture or even just shopping that you're looking for. The Mediterranean climate makes it an ideal getaway location all year round.
Some of the most famous sights in the city are worth making time for and include the Barri Gotic old town area, La Rambla, Placa Catalunya, Parc Guell, Sagrada Familia and the Estadio Camp Nou, home of the world famous Barcelona football team; and that's before you even start shopping!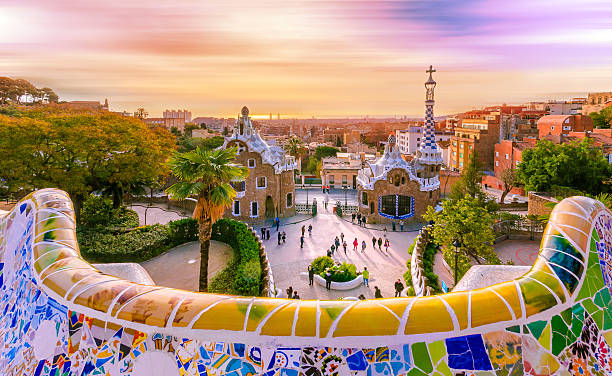 If you want to sample one of the biggest passions of the Spanish, and especially the people of Barcelona, make your first stop the Nou Camp stadium, just a short walk from several different subway stops. This is one of the most impressive football stadiums in the world with tours available at a bargain price. The tour starts with the club's long and illustrious heritage in the club museum before taking expectant visitors into the main body of the stadium, including the away team dressing room and a walk down the tunnel to the touchline and dugouts. It's an incredible feeling to walk down a tunnel that so many footballing legends have walked down in the past and present. You even get to the press commentary box, high up in the main stand with its incredible view of the pitch and the towering seating banks all around.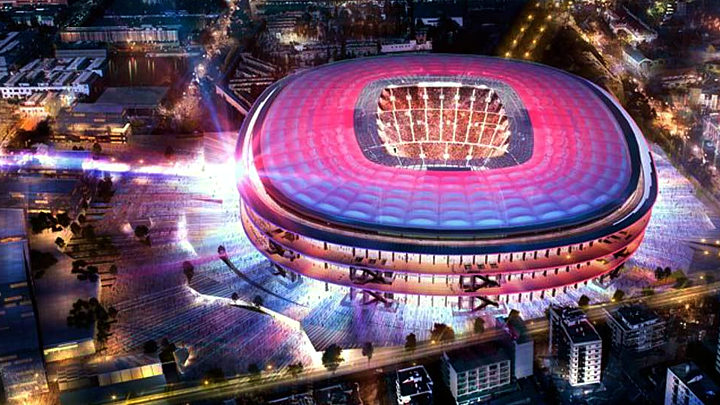 If culture and architecture is more your scene, you won't be disappointed. Barcelona is home to many architectural gems and the best known and loved are those designed by Antonio Gaudi. Those already aware of Gaudi and his work will also be aware of how much of Gaudi's work Barcelona has to offer. The Casa Mila, Casa Batlo and especially the unfinished Sagrada Familia cathedral are all worth visiting for their outstanding beauty and unique design styles. Gaudi also designed public spaces in Barcelona, such as the Parc Guell. Despite it being a very busy city park and one of Barcelona's premier visitor attractions, it can still be a quiet and serene place. The main entrance to the park has two beautifully unique buildings, with stunning art nouveau details and ceramic tiled turrets. Once through the gates you are met with a dual staircase guarded by Gaudi's signature mosaic lizard, famously vandalised in 2007 much to the bewilderment and anger of the people of Barcelona. The park is built on a hillside and can be steep in places although it is still a great afternoon or morning walk. The highest part of the park bears a monument and viewpoint giving you an unrivalled view of the city and the Mediterranean Sea beyond.
Once you've had your fill of culture, take a walk along the Passeig de Gracia, into Placa Catalunya and onto La Rambla and sample Barcelona's vibrant atmosphere. La Rambla leads southeast from Placa Catalunya to the seafront. Along the way you'll encounter some great places to eat and you can take some time out to watch the many street entertainers that help give the street, and the city, it's unique feel. Barcelona has infinite possibilities for those that love to shop; Passeig de Gracia and Placa Catalunya providing particular retail inspiration with their famous name stores and the huge El Corte Ingles department store.
Food lovers should head for the Mercat de la Boqueria, just off La Rambla, a place that would make anyone's mouth water. La Boqueria market is a huge indoor food hall where you can find every Spanish and Mediterranean delight there is to find. For those who like their food, the range on offer is truly staggering. Remember to take your wallet though, as there's no way you'll want to leave without a few bags full.
Alternatively, if cooking your own doesn't appeal, you'll have no problem finding good places to eat and drink. Look for tapas bars where you can sample many different Spanish or Catalan specialities but be careful on La Rambla if you're looking for a restaurant. The street is very busy all day every day and getting a table can be a challenge, especially in the early afternoon, so think ahead.
Even in a whole weekend, you will only scratch the surface of what the city of Barcelona has to offer in the way of sights and experiences. Its energy and vibrant, cosmopolitan atmosphere will take your breath away leaving you wishing every time that you had just one more day.